Aberdeen's New Car Park To Be Protected With Deck Protect+
Pitchmastic PmB are once again delighted to be working with Huber Car Park Systems on their latest new build project in Scotland.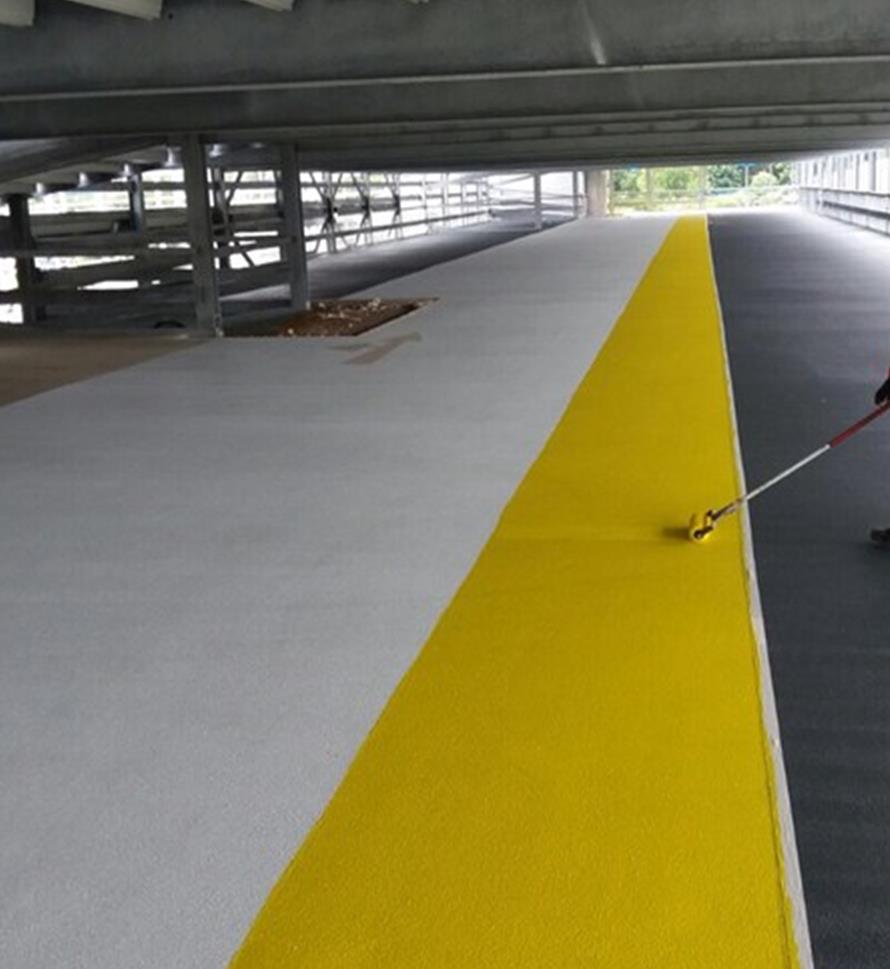 The new 1000 No. space parking facility being built at Aberdeen's Royal Infirmary is well underway after a generous donation from the Wood Foundation. Over 25,000m2 of DeckProtect+ will be installed once the project is complete during the summer.
Huber Car Park Systems, winners of the 2017 BPA Best New Car Park, selected the high performing DeckProtect+ system to protect the exposed and internal parking decks of the steel framed car park. The DeckProtect+ range, which includes polyurethane, epoxy, MMA and polyaspartic variants is ideally suited to new build projects due to speed of application and cure. In addition, the DeckProtect+ hybrid range is easier to clean than many other systems on the market, making it ideal for clients who want to maintain a bright, colourful and customer friendly environment for years to come. 
Pitchmastic PmB's Technical and Manufacturing Manager Andrew Hedge comments "as both manufacturer and installer of the coating system, we are able to ensure that all specifications and subsequent installations, are bespoke to our clients requirements and expectations, in this case Huber Car Park systems. We have worked very closely with many of our long term customers to make sure DeckProtect+ is easy to install, safe for both the operatives and any general public in the vicinity, as well as being easier to clean than othersystems on the market". 
DeckProtect+ was installed at intu Merryhill in 2015/16 (Winner of the 2016 Best Car Park Refurbishment), at Loch Street Car Park, Aberdeen (shortlisted for the 2017 Best Car Park refurbishment), as well as Huber's Rose Lane Car Park in Norwich (Winner of the 2017 Best New Car Park).