Al Batinah Expressway Waterproofing Package, Oman
Pitchmastic PmB International has had a long association with the sultanate and completed some 122 bridges and tunnels in the region.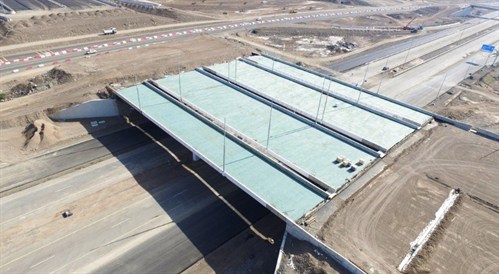 Al Batinah Expressway is one of the largest civil engineering infrastructure projects underway in the Middle East and will eventually stretch over 265 kilometres. The total project is valued at US$ 2.6 billion.
The client is the Oman ministry of transport and communications.


On completion, the expressway will link Muscat, to the new Sohar Port and industrial area and to the UAE border.


The project commenced in 2012 and is scheduled for completion by mid-2017 for the initial 6 major packages of the eventual 11. The remaining packages are currently at tender review stage.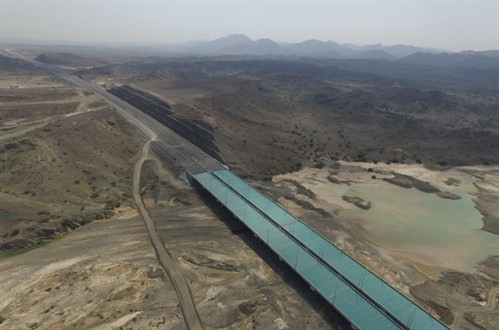 Pitchmastic PmB International is currently working on 3 of the 6 packages and is involved in the supply and installation of its world renowned PmB spray applied elastomeric waterproofing system which meets all the local standards and specifications.


About PmB
PmB forms a flexible, chemically resistant seamless membrane tough enough to outlast the design of many structures. PmB has exceptional bond strength to all commonly used substrates, has excellent crack bridging capability, a life expectancy in excess of 30 years and holds British Board of Agrément approval. Tested and approved throughout the world to the highest standards.
System Benefits:
Spray applied - rapid curing
Excellent global track record
Seamless membrane
Excellent crack bridging properties
Quality assured - including pin hole survey
Durable, corrosion protection waterproofing
Longevity in service life
The product is the number 1 choice in the GCC for bridge and tunnel waterproofing together with a host of other applications.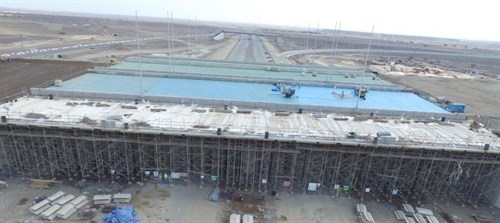 With its regional offices and with management , supervisory and directly employed installation teams based in Dubai, Abu Dhabi , Doha and Muscat Pitchmastic PmB International is ideally placed to offer clients local support with international levels of expertise stretching back over 4 decades.
For more information please contact marketing@pitchmasticpmb.com