Blue On Blue
RA/222 – Construction, Completion and Maintenance of Bridge & Other Services at Gulf Street on Al Bidda Roundabout.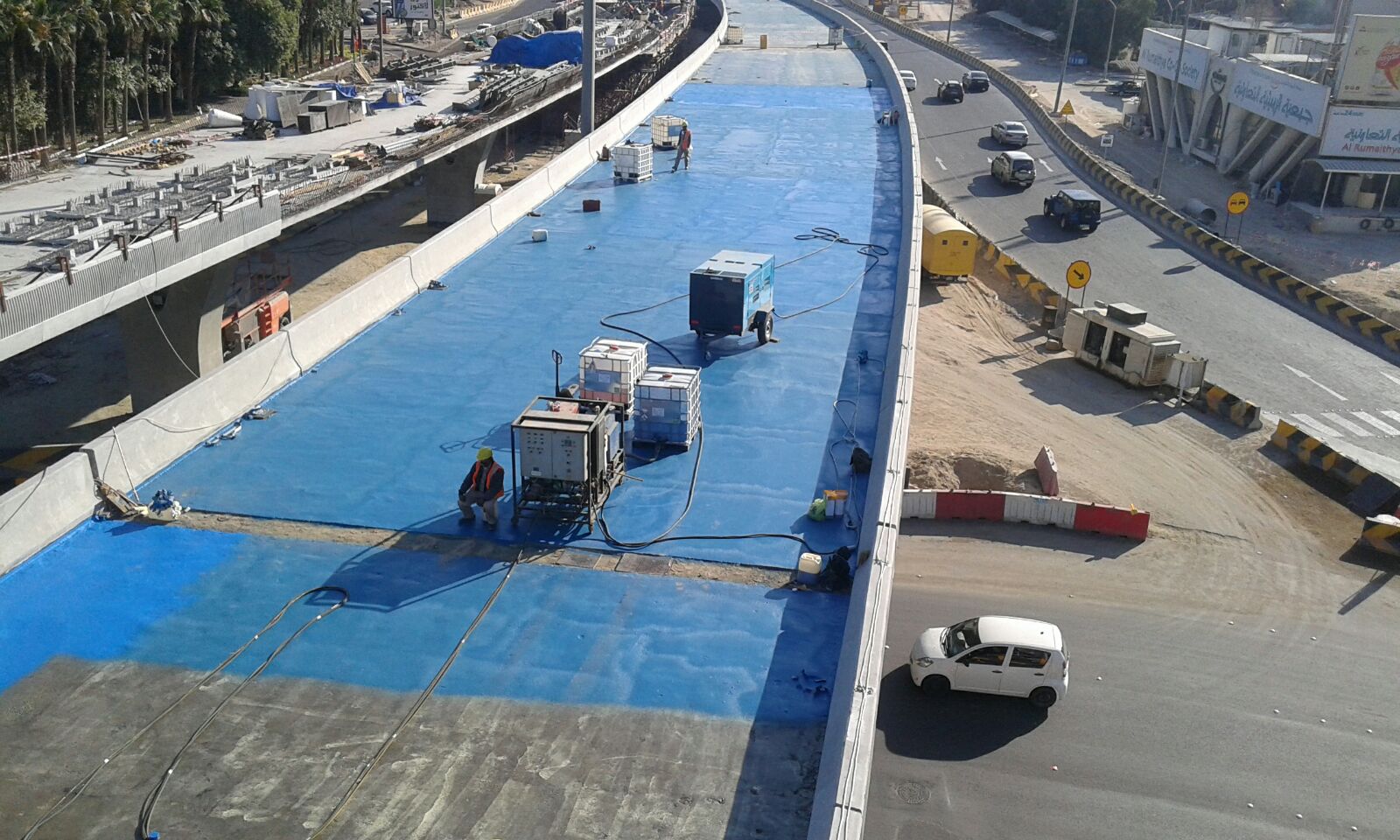 Pitchmastic PmB enjoys life down by the seaside in sunny Salmiya, Kuwait.

As part of the Kuwait government's drive to develop and improve Road links, reduce congestion and build better infrastructure a new roundabout and flyover is being constructed on the picturesque Gulf road which runs parallel with the Arabian Sea.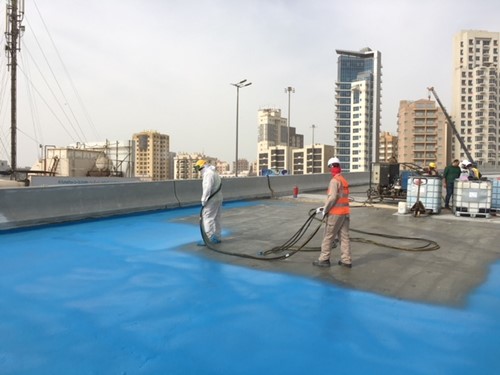 The scheme will take some 24 months to complete and once finished will improve the historical bottleneck on this very popular route.

The twin concrete decks were constructed independently with one section opened to traffic in February 2018 with the final part due April of the same year.

As ever programme and scheduling of activities was key to the safe and efficient delivery as was reliability and one company responsibility.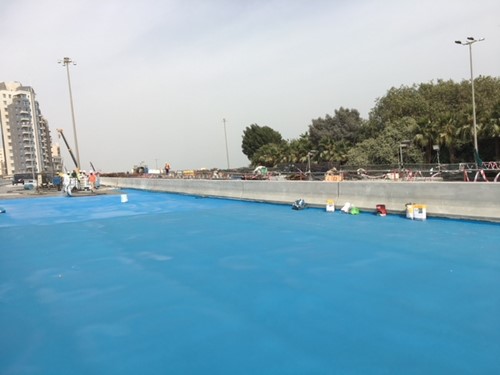 The PmB system has been successfully used in the Gulf region for almost 25 years and has an unrivaled track record of performance in use now spanning some 350 bridges out of 11, 000 worldwide.
For more information on our products call +44(0)113 8418861 or email info@pitchmasticpmb.co.uk