Blueshield PmB Used At Prestigious New Street Station Birmingham
Pitchmastic PmB are currently working with specialist structural waterproofing contractor, USL StructureCare, installing the innovative and market leading Blueshield PmB waterproofing system to a number of elevated concrete slabs and roofs in Birmingham. The Network Rail scheme being managed by MACE, will see over 1000sqm of the spray applied PU system used to provide 100% waterproofing to various structures.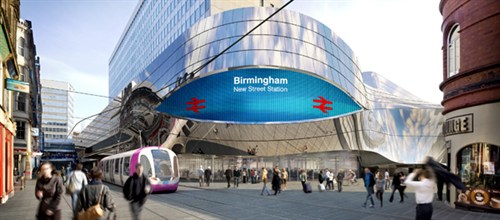 Credit Network Rail
The project, which began back in 2013, is backed by Birmingham City Council, Network Rail, Department for Transport, Centro, European Regional Development Fund and Department for Business Innovation and Skills. When completed later this year, the public will benefit from a new station concourse, new atrium, public square and station entrance, as well as a brand new John Lewis.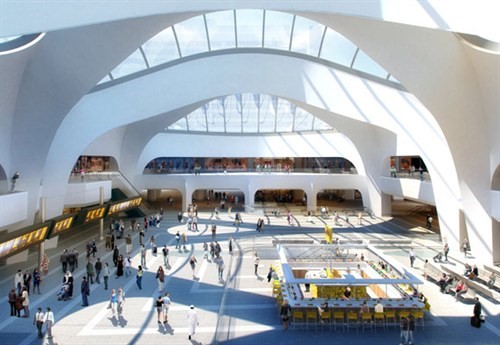 Credit Network Rail
Mark Blackburn, Special Projects Manager for USL StructureCare said "we are proud to be involved with this prestigious scheme which is backed by Network Rail, and were delighted that the BBA Approved Blueshield PmB system was chosen as the preferred waterproofing solution".