Deck Protect+ Selected For Victoria Street Car Park
Pitchmastic PmB's DeckProtect+ car park coating has been selected for the prestigious new Victoria Street multi-storey car park in Liverpool.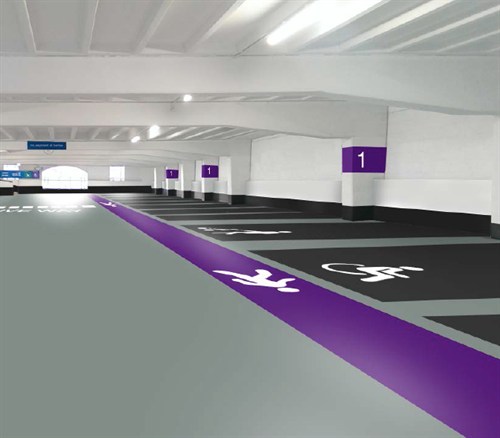 Speaking on behalf of Pitchmastic PmB, Andrew Hedge, Head of Manufacturing commented "we have invested considerable time and resource into ensuring our DeckProtect+ range of products remains at the forefront of car park coating technology. Our DeckProtect+ Blueshield variant, is one of the most flexible and elastomeric systems on the market, and works exceptionally well where dynamic crack bridging is required even at low temperatures. Compatible with both concrete and mastic asphalt, the coating is suitable for steel framed car parks, decks above occupied premises and of course service decks, when used as a buried waterproof membrane.
The 5 No. level multi-storey car park is being built for Liverpool City Council and will benefit from the application of over 9,000sqm of Pitchmastic's DeckProtect+.  
DeckProtect+ has over the last few years become the system of choice for many car park owners and operators. The unique hybrid coating combines PU, MMA, EP and Polyaspartic technology resulting in excellent durability, low odour application, fantastic UV stability, superb elasticity as well as being easier to clean due a low coefficient of friction.