Intelligent & Versatile Deck Protect+ Used To Restore Bristol Car Park
Pitchmastic PmB's high performing and multi-award winning DeckProtect+ coating, has recently been used to waterproof the upper decks of the Kingschase multi-storey car park in Bristol. The project, which was completed in March, saw the exposed parking levels repaired before being treated with the highly elastomeric, robust and fast curing DeckProtect+ Blueshield system.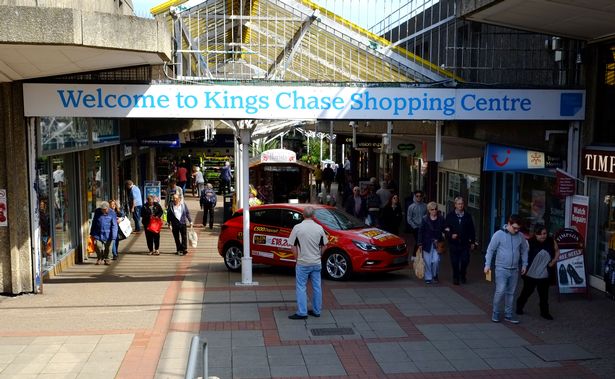 Renowned for its superb crack-bridging properties, the system comes with a market leading and unrivalled 10-year single point of responsibility guarantee. The DeckProtect+ Blueshield PmB full system has been tested in accordance with BS EN 1062-7 for dynamic crack bridging class B 4.2; a test carried out at a temperature of -20°C. This level of performance was critical at Kingschase given the extent of movement between the double-tee precast concrete deck units, particularly during busy periods when the slabs could be felt 'bouncing'.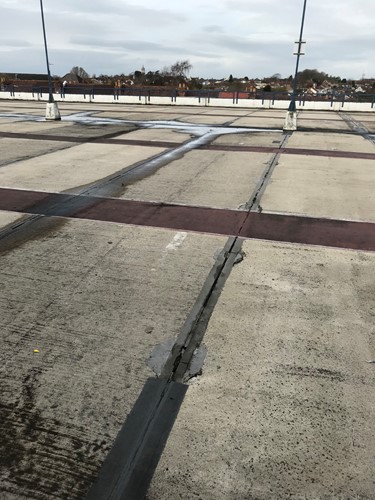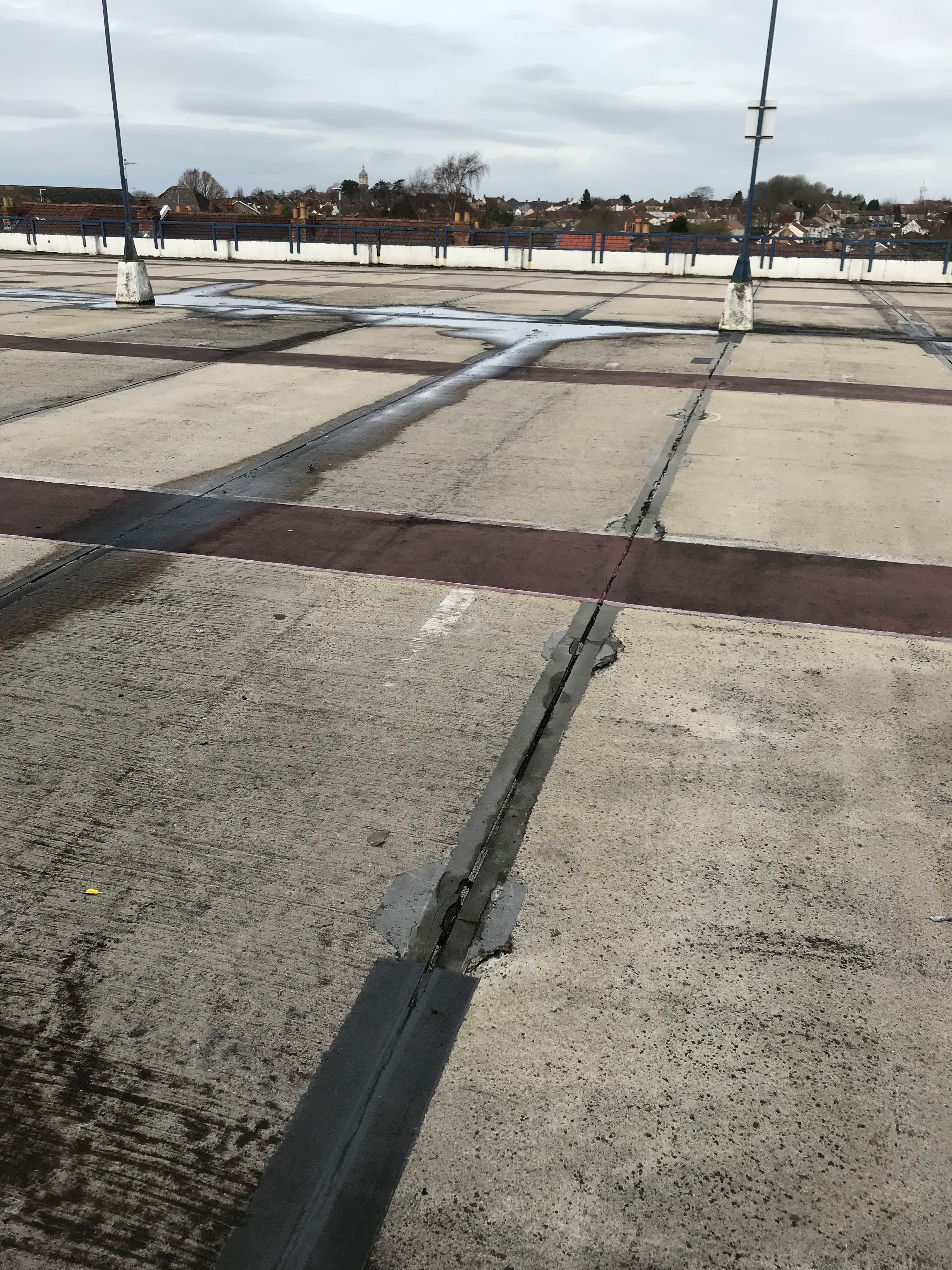 Before

Andrew Hedge, Head of Manufacturing and Purchasing at Pitchmastic PmB stated "our in-house manufactured DeckProtect+ Blueshield PmB system has been tested to the rigorous levels of BS EN 1062-7 Class B 4.2 right down to -20 degrees C. This demonstrates how elastomeric the full system is, even at extremely low temperatures well below those we would expect to experience in the UK".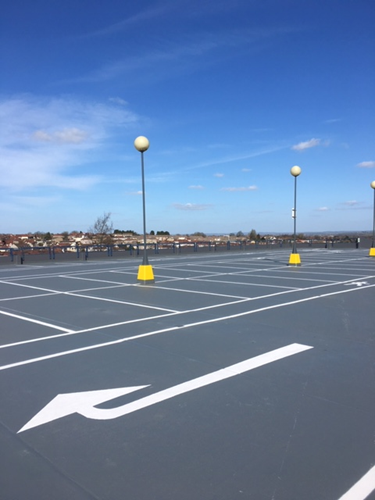 After
 
DeckProtect+ also exhibits various other characteristics which bring significant benefits during and after installation. Andrew also commented "our intelligent hybrid technology also makes DeckProtect+ fast curing to minimise disruption as well as being virtually zero odour. Having little or no smell is very important particularly when working close to the general public or in 'confined spaces' such as internal and/or underground parking decks. The system will cure perfectly well on internal and underground decks without the need for any forced fresh air supplies or exhausting of fumes".
 
Prior to the installation of the DeckProtect+ Blueshield PmB to the upper decks, major repairs were carried out to the pre-cast slabs and slab joints using Nufins Epicon FS, which is a pre-weighed three component system of solvent free epoxy resin and hardener which forms a high strength mortar with outstanding adhesive properties. Joints were repaired using Nufins Epicon ARG, a two component cold applied flexible epoxy resin based grout. The external elevations of the car park were all thoroughly cleaned before being coated with Nufins Covercrete anti-carbonation paint.