Main Square MSCP In Camberley Elects For DeckProtect+
Pitchmastic PmB's DeckProtect+ has been chosen to waterproof and protect the internal parking decks of Main Square multi-storey car park in Camberley.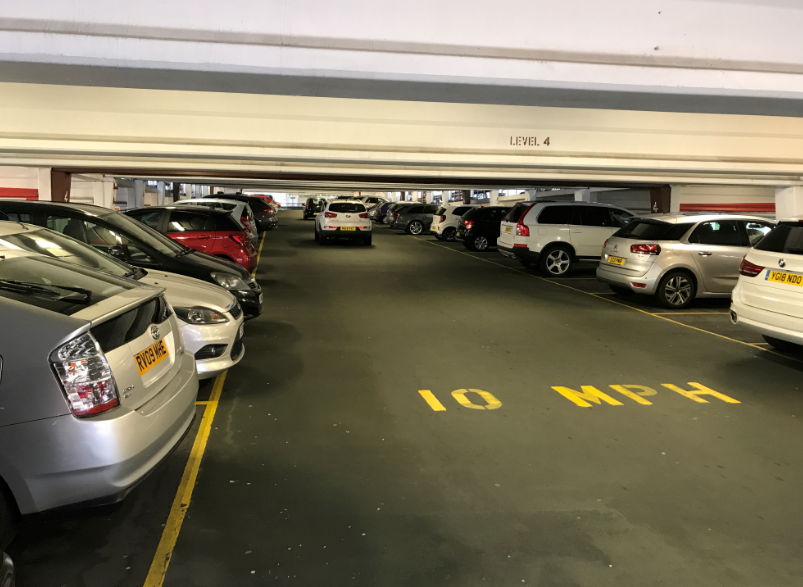 The car park, which is adjoined to Main Square Shopping Centre in Camberley town centre, provides parking for 1000 No. vehicles over a number of split levels. Following surface preparation works and any minor repairs to the substrate, 13,000m² of Pichmastic's DeckProtect+ Rapidflex is being installed to Levels 1, 2 and 3. 
DeckProtect+, the UK's only hybrid technologies car park coating system, offers significant benefits over other proprietary products being fast cure, flexible and odour free. The coating is also easier to clean than most other systems reducing on-going cleaning expenditure.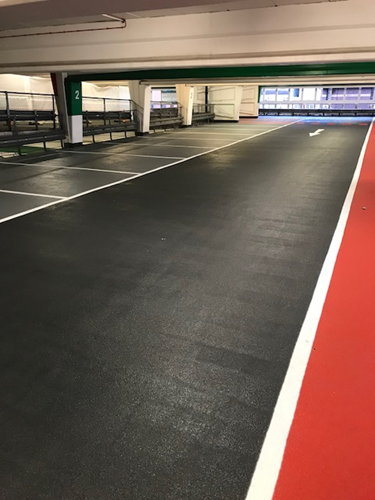 Images above show decks before and after installation of DP+
Andrew Hedge, Head of Manufacturing at Pitchmastic PmB said "we raised the bar with DeckProtect+ many years ago, by combining all the benefits of different technologies to produce a hybrid system. Not only does the product cure quickly thus reducing disruption on site, it has virtually no odour and is far easier to clean than other available systems".