Pitchmastic PmB Waterproof New Office Development
Pitchmastic PmB are celebrating after securing the waterproofing package at the new £75m St Andrews Square development in Edinburgh.
Work to demolish the vacant former Scottish Provident office building on the south of the square began back in 2014, the site then being developed into a brand new shopping mall, topped by offices and rooftop apartments. 
The spray applied and market leading Blueshield PmB system is being used to waterproof various green and sedum roofs on the new development, including insulation and paving in many areas. The Blueshield PmB system is a rapid curing, two part, cold applied, durable corrosion protection and waterproofing material ideally suited for flat roofs and podia.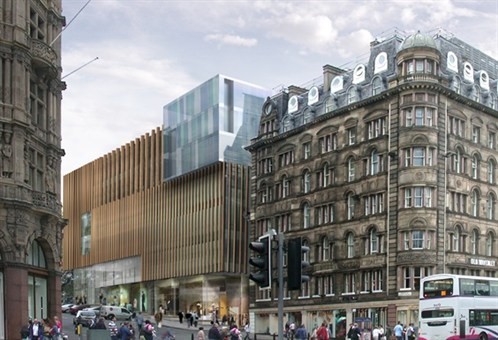 Demolition of the former Scottish Provident office building began back in Spring 2014, and by the time the project is complete by 2016, 2700sqm of Blueshield PmB will have been installed.
For more information please contact marketing@pitchmasticpmb.co.uk