PmB Continues Mammoth Blue Carpet Treatment In Kuwait
Jamal Al Nasser Street Project RA167 is currently one of the largest projects ongoing in the Middle East and involves the construction of numerous elevated roads and ramps.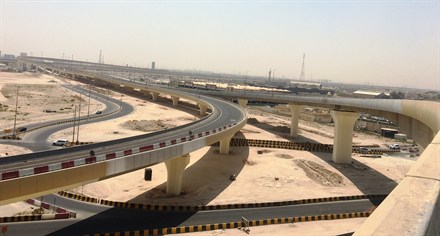 The project is being constructed by a joint venture comprising Rizzani De Echner, OHL, Boodai and Trevi.


The main contract works commenced in 2011 and are due for completion in 2017.
The structural waterproofing systems to the bridge decks, ramps and underpasses are being carried out by Pitchmastic's approved installer Abir Contracting part of the Ahlia Chemicals Group.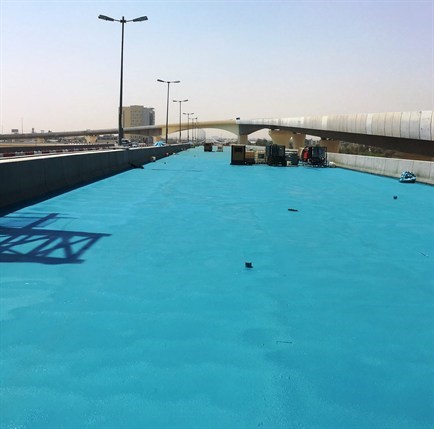 Image above shows bridge deck treated with PmB spray-applied waterproofing
Pitchmastic's world-renowned PmB waterproofing spray-applied polyurethane system is being used as it meets the local MPW specifications, BBA certification and has over 25 year's experience in the Middle East.
This project alone totals over 420,000m² and required several of Pitchmastic's bespoke spray machines to tackle the huge quantities.

With ambient conditions reaching a scorching 55°C and rising at present this is not a project for the faint-hearted or one which simply any system can cope.

Daily applications are well above 750m² per spray team despite the limited summer working windows restricted by law in the GCC.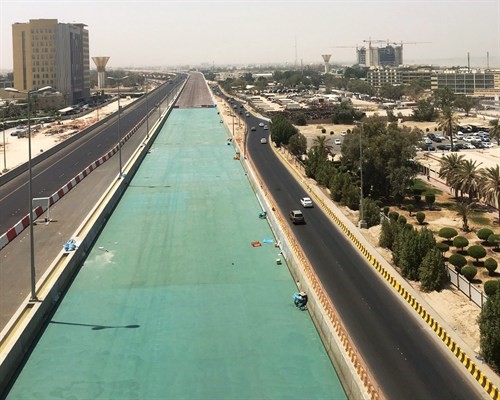 Image shows an elevated view of bridge deck treated with PmB
The PmB system is the perfect fit for Kuwait and the Middle East market and has an unparalleled track record of installation and service which is the envy of the industry.


Time and time again PmB is considered the only option in this extreme climate and this is demonstrated here in Kuwait where the vast majority of structures built over the recent period have enjoyed the use of the PmB system. These include the neighbouring projects RA166, RA212 and RA186 amongst others.
For more information on our products call +44(0)113 8418861 or email info@pitchmasticpmb.co.uk