PmB Makes Sense Of Jahra Road Project In Kuwait
The Jahra development project is the upgrade of existing Jahra road located in the dynamic industrial area of Shuwaikh. It is one of the busiest places of Kuwait as educational institutions, hospitals, industrials, offices, and the most important port of Kuwait, the Port of Shuwaikh are situated in this area.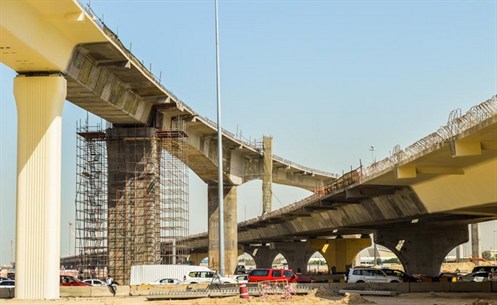 The project consists of 17.7 km viaduct and aims to appease and accommodate the current traffic volumes and its expected growth. The project is composed of the main viaduct and of several link bridges. The Jahra viaduct will provide instant access to Kuwait city when arriving from the west. The link bridges will facilitate the traffic between the viaduct and other main transport infrastructures.
Safety and high road standards have been of paramount importance during the design stage. Indeed, an emphasis has been put on the driving experience in order to create a safe and comfortable road for all drivers.
The PmB system is THE most specified and prolifically used bridge deck waterproofing system in the region and for over 20 years some 300 bridges have been successfully completed.
 

Kuwait boasts some of the region's largest civil engineering projects which form part of the countries ambitious growth plans which are now coming on stream.


These include a vast array of new highways with significant elevated roads, bridges, underpasses and interchanges.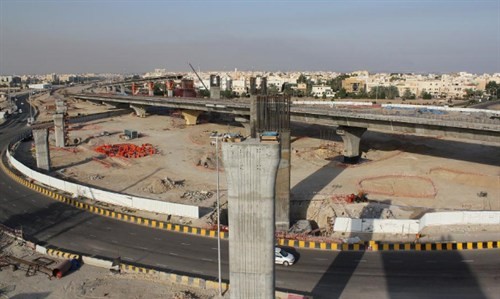 Image above of pier construction at Jahra Road
PmB has been approved by the client MPW since 2010 and was the first high-performance system to receive approval to the latest governmental requirements and specifications for concrete bridges.

The Jahra Road project is not the first project to be carried out in Kuwait using PmB this began in 2011 with RA184 also for the Combined Group and subsequently RA186 and RA167. The latter the largest single bridge deck waterproofing contract to be awarded to date anywhere in the region.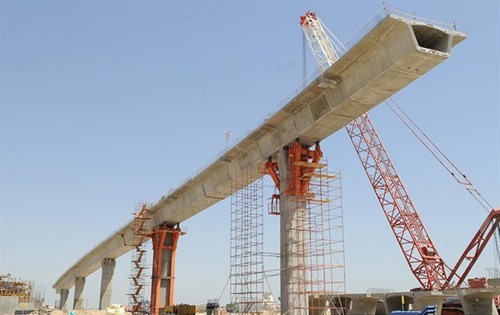 Image above showing the construction of the bridge deck at Jahra Road
The one-stop shop service included surface preparation as well as the supply and installation of the PmB waterproofing system with its sanded key layer and tackcoat's which were specifically developed for the extreme Middle East climates some 3 decades ago.
The works involved 3 major large-span interchange bridges and in total, 54,000m² was completed utilizing Pitchmastic's sophisticated high output spray machines controlled by our highly skilled supervisory and technical staff.

The Jahra development project will be connected to the Jamal Abdul Nasser viaduct, a parallel project currently under construction.
For more information on our products call +44(0)113 8418861 or email info@pitchmasticpmb.co.uk