PmB Performs & Passes With Flying Colours
PmB outperforms and passes with flying colors under pressure on the strategic Underpass project in Kuwait.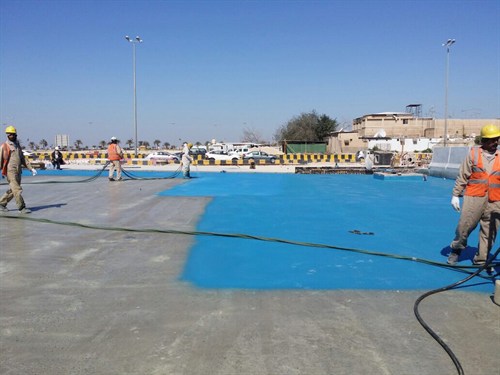 The high water table, which is prevalent in Kuwait can cause havoc for clients when structures leak prematurely after the dewatering is turned off.
The only solution is a high-performance liquid spray applied elastomeric system to seamlessly provide an effective, homogeneous, flexible and durable solution.


Principal contractor Ahmediah one of the region's biggest and most respected companies turned to Kuwait-based Abir Contracting who are Pitchmastic PmB's licensed applicator to supply and install the PmB system in Kuwait to the base and walls of a new concrete trough/underpass in the heart of Kuwait City.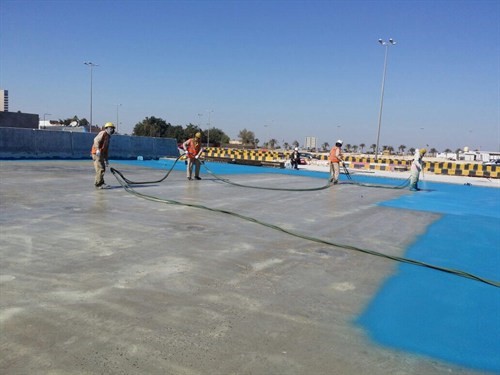 PmB met with all of the local MPW requirements, approvals, test protocols and having been used in the region for close to 25 years it was the only credible choice for the client.
The system provides the inherent features of being fully bonded, flexible, chemical and root resistant, rapid curing, the seamless and completely integral barrier to prevent the ingress of corrosive waterborne solutions prevalent in this marine environment which is exacerbated when below the water table.


The application was rapid and thanks to the use of the PmB buried expansion joint detail BP1 the client was able to overcome some very difficult and potential weak spots at each and every construction joint.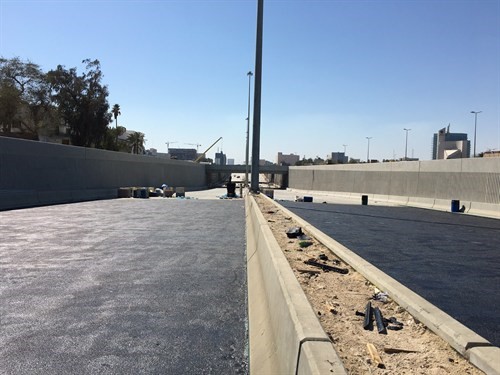 Works were completed on time to meet with the MPW official opening date March 2017 to the full satisfaction of all concerned.
For more information on our products call +44(0)113 8418861 or email info@pitchmasticpmb.co.uk