Rose Lane Wins Best New Car Park 2017
The British Parking Awards 2017 were revealed on 10 March 2017 at Lancaster Hotel, London. The multi-talented impressionist, actress and singer Debra Stephenson presented the British Parking Awards 2017 and honoured the winners together with the sponsors. The independent competition is created and presented by Parking Review Magazine.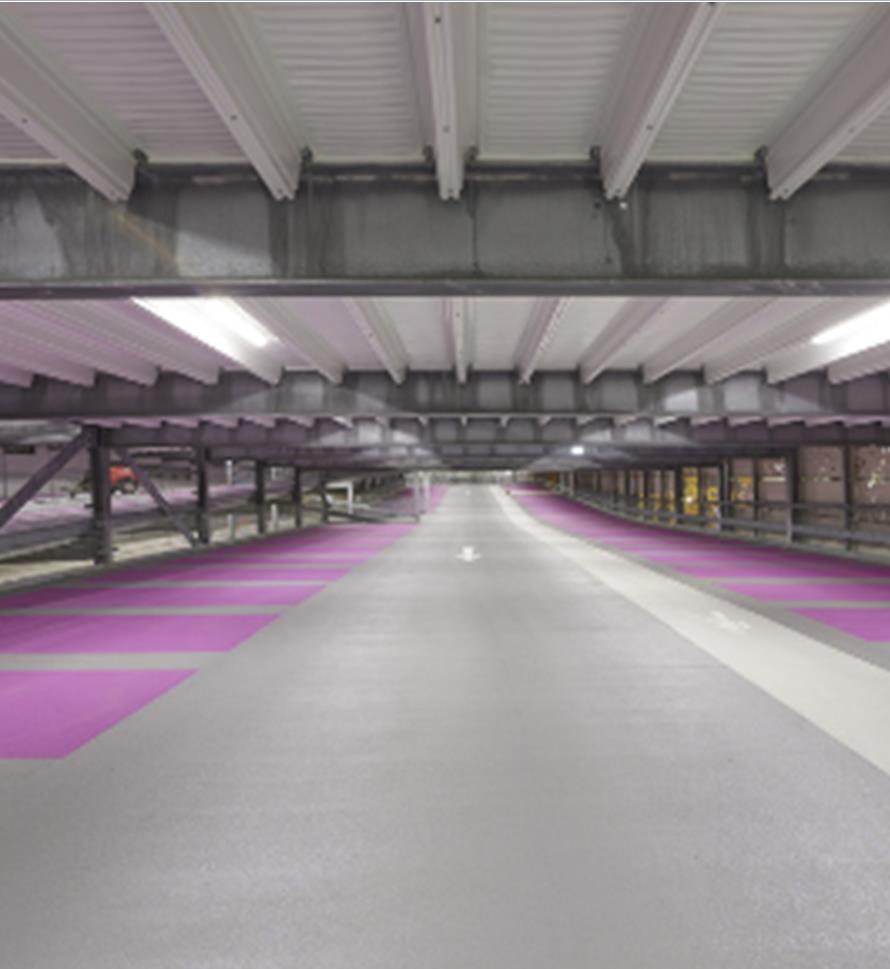 Image courtesy of Huber
Architects expertly designed the car park as a state-of-the-art facility and permission to build was granted in January 2015. After demolishing existing buildings, ground decontamination works and an archaeological assessment started construction in the summer of 2015.
Image courtesy of Huber
Pitchmastic PmB's DeckProtect+ was chosen to protect all 595 spaces of the car park and was installed in a range of contrasting and attractive colours. The DeckProtect+ system is provided with a market leading and unique single point of responsibility guarantee, being both manufactured and installed within the USL Group.
DeckProtect+ is a comprehensive range of cold liquid applied systems that utilise the most effective technologies in car park protection today and offers the following benefits:
• Tough and durable
• Exceptional crack bridging and elongation
• Fast curing - Ideal for a rapid return to service
• Excellent longevity
• Robust and hard wearing
• Excellent skid resistance
• Quality aesthetics and colour range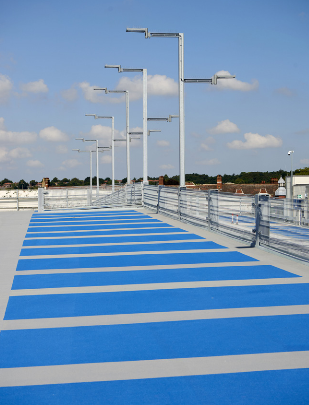 Image courtesy of Huber