British Parking Awards Recognises Key Role Of Pitchmastic Once Again
When The Bullring Car Park in Birmingham was awarded the 2019 Best Car Park Refurbishment accolade in London this month, it represented the 4th winning car park in 2 years to have been waterproofed and protected with DeckProtect+.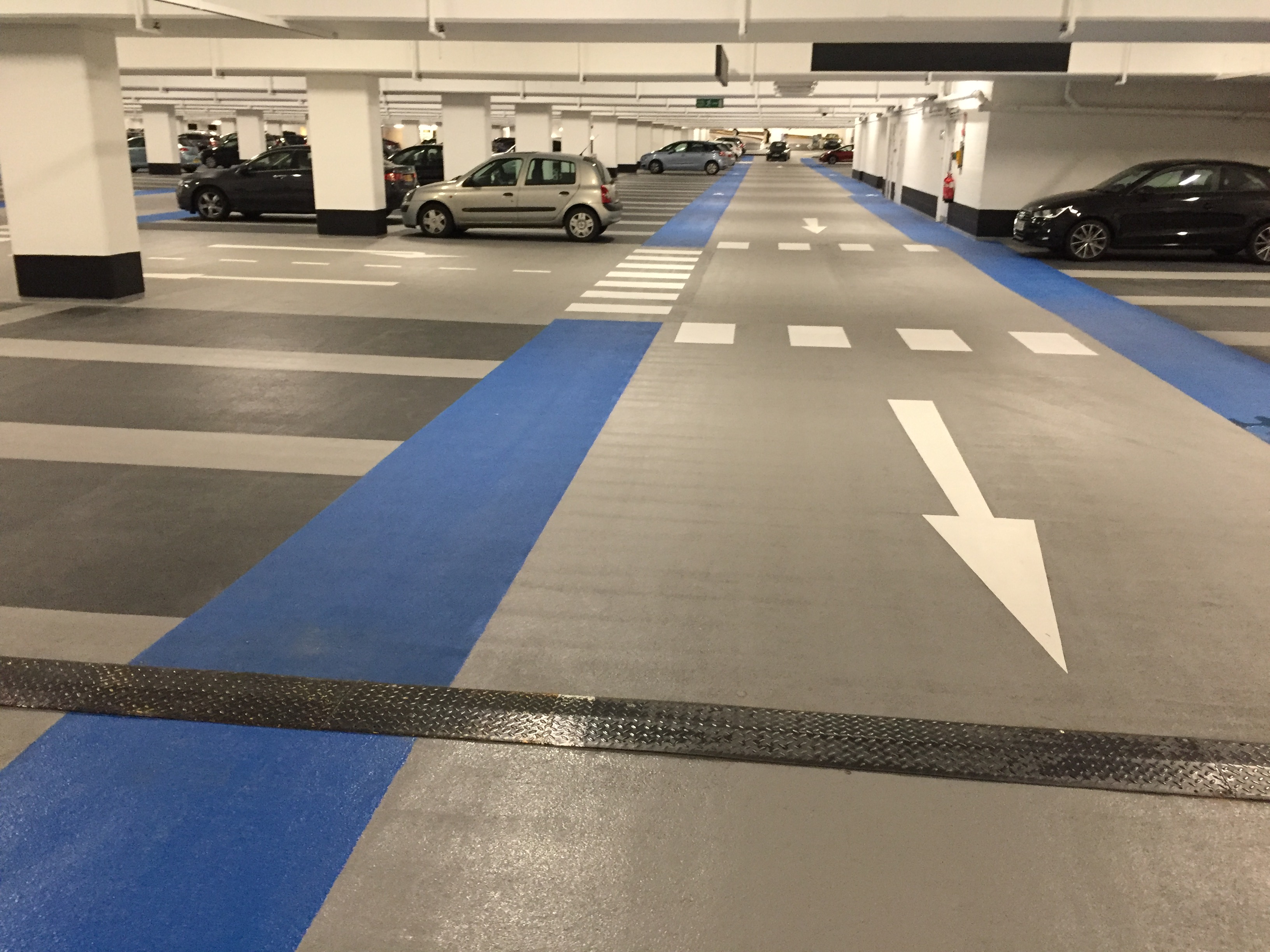 The 26,000m2 Bullring project was completed last year on behalf of Hammerson, and saw underground parking Levels 1 & 2 treated with market leading DeckProtect+ Blueshield. Prior to the refurbishment, condition assessments had identified a number of areas where the corroded reinforcement was showing on the surface of the car park deck (due to insufficient concrete cover to the reinforcement). The upper parking deck was also suffering from significant areas where hairline cracking could be seen in the surface of the concrete. The cracks were deemed to be "live" and so any protective coating that would be applied would need to be elastomeric and waterproof to move with the cracks and prevent migration of liquids (water, salts and moisture) down into the concrete.
Of greater concern was the lower level of the Bullring car park, which was provided on a ground bearing slab. Unusually however, the slab has been designed in a way to 'uplift' with the water table below which was generally thought to fluctuate throughout the year. The slab was therefore anchored into the soil below by way of grouted anchors with head plates cast into the concrete slab. Worryingly, hairline cracks could be seen in the surface of the slab (similar to those seen in the surface of the suspended Level 2 car park deck). It was imperative therefore that the applied coating proactively dealt with these cracks and their dynamic movement.
DeckProtect+ Blueshield was therefore chosen due to its exceptional crack bridging and elastomeric properties (in accordance BS EN 1062-7 4.2 -20 degrees full system), as well being very low odour, critical in an underground car park where noxious fumes could pose a Health and Safety risk.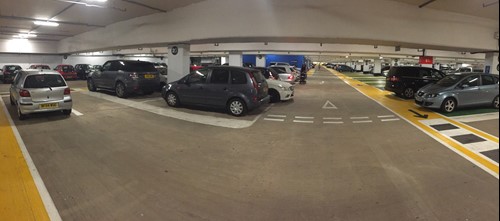 Above: Images of Bullring car park before
The Bullring award follows previous successes for DeckProtect+ at Q-Park's Deansgate North MSCP in Manchester and Hammerson's Victoria Gate in Leeds (joint new build winners 2018) as well as Ruskin Square in Croydon, where DeckProtect+ was used to protect the concrete levels of the Best Refurbishment project 2018. 
Pitchmastic were also represented in the 2019 Special Projects category where the Wing Yip project in Croydon had also been shortlisted. Pitchmastic's Blueshield PmB had been used to provide structural waterproofing beneath the Zoontjens Pardak 110 paving slab trafficable wearing surface.